The 2022 Onshore Competitive Bid Round will be open from June 2022, for six (6) months, with the deadline for submissions being December 2022. Successful bidders will be announced three (3) months following the close of the bid round.
Below is a summary of the process:
Prospective bidders must pay a bid fee of 30,000 USD prior to the close of the bids. This fee entitles the bidder to receive the data package and the right to bid on any or all of the blocks.
Each bid shall contain proposals in respects of the following:

Technical and commercial evaluation of the block
Minimum Work Programme
Minimum Expenditure Obligation
Signature Bonus

Bids should be submitted under confidential cover to the Office of the Permanent Secretary, Ministry of Energy and Energy Industries by 12 noon on the deadline date. 
All bidders are required to deliver an oral presentation in support of their technical and commercial evaluations to the relevant ministry personnel. 
Successful bidders shall execute an Exploration and Production License with the state within 30 days of notification of their successful bid.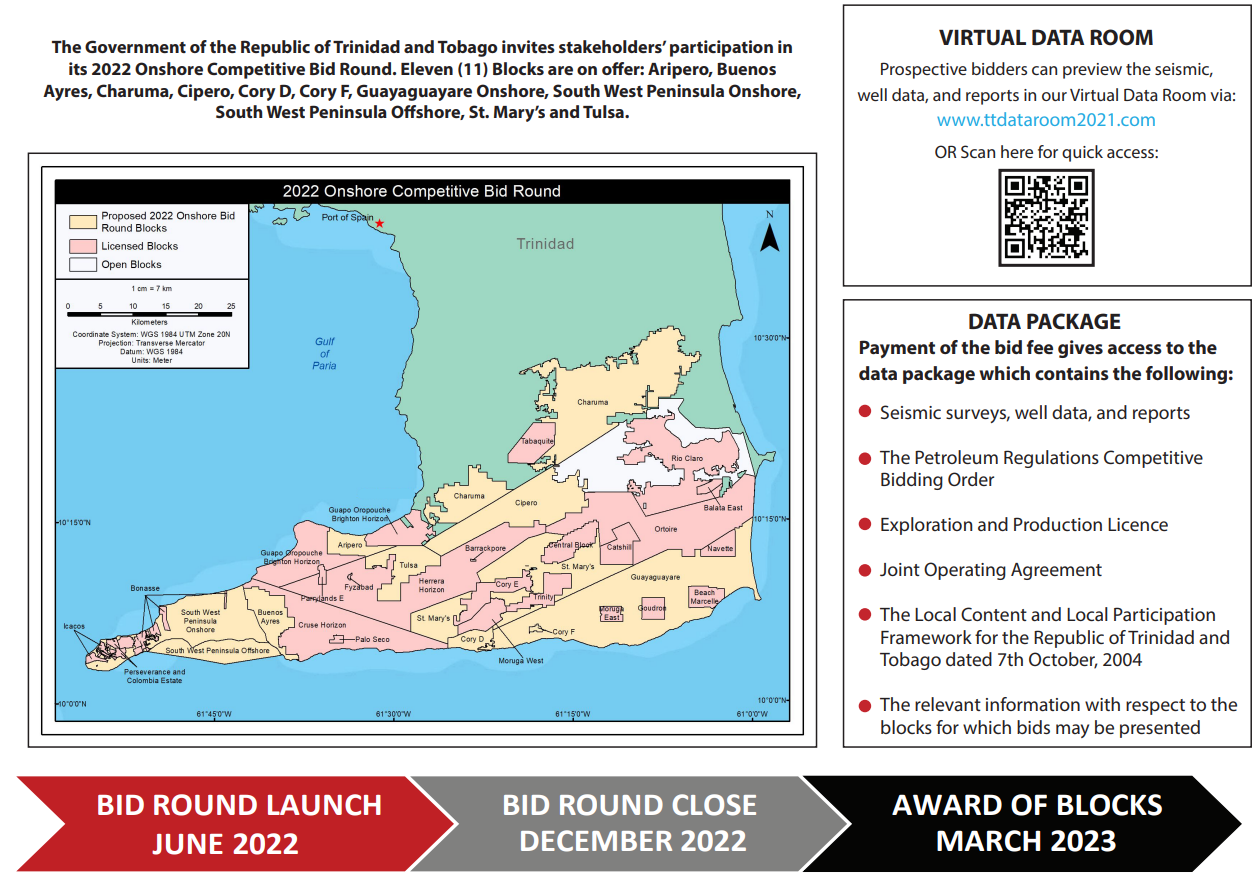 We appreciate any feedback you may have and invite you to contact us to discuss. Questions regarding any aspect of our 2022 Onshore Competitive Bidding Round can be sent via email to bidround@energy.gov.tt or the Ministry's staff can be contacted as follows:
Kimberlee London
Senior Geologist
klondon@energy.gov.tt
225-4EEI ext 2360
Keon Dube
Senior Geophysicist (Ag.)
kdube@energy.gov.tt
225-4EEI ext. 2371