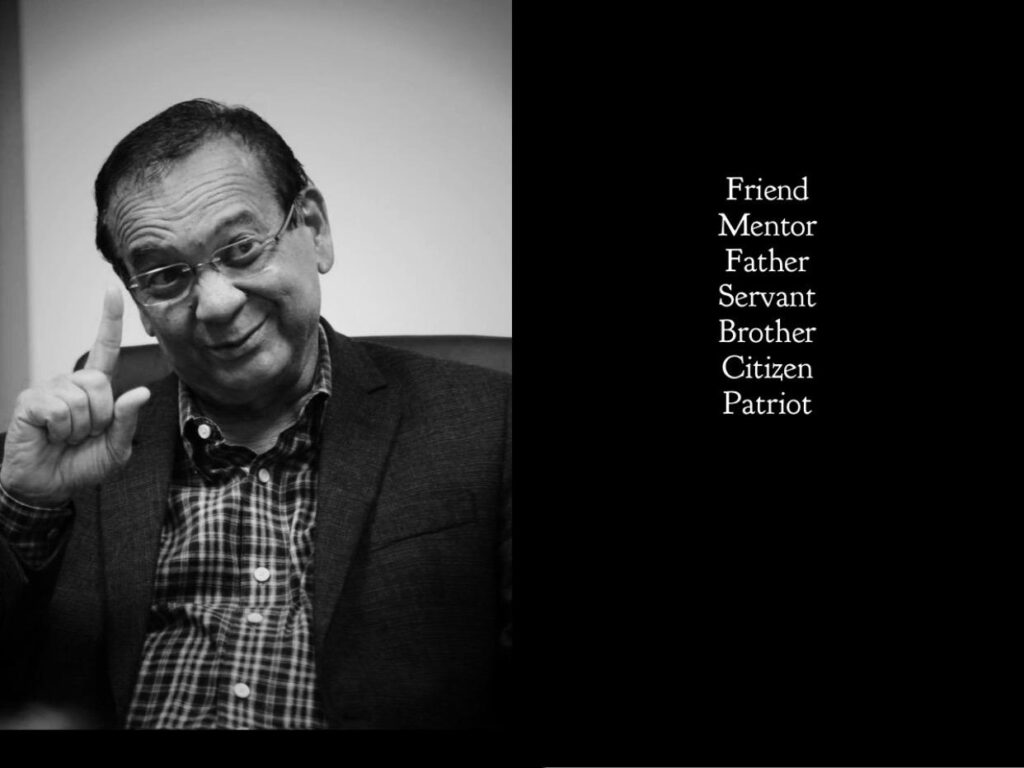 Due to the passing of Senator the Honourable Franklin Khan, the Ministry of Energy and Energy Industries has provided this space on our website for persons wishing to express condolences.
669 condolence messages
Gone too soon! I only got the privilege to work with you in the recent past. You were a force that I quietly admired, thank you Honorable Minister Franklin Khan for your grace, power and effective leadership. You will definitely be missed. May your soul Rest In Peace! My sincerest condolences to the family and close friends of our late Energy Minister....
17 Apr 2021
Sincere condolences to your family another great 1 has left us. It has been an honor to be a part of your security team. S.I.P
17 Apr 2021
You live in service to country. I thank you and your family for their sacrifice.
17 Apr 2021
He was a brilliant man. Truly a loss to the energy sector.
17 Apr 2021
May God bless you as you run with the Angels. Rest in Peace
17 Apr 2021
Thank you for all the knowledge you shared
17 Apr 2021
I extend sincere condolences to the family of Minister Khan, to the Management and staff of the MEEI and to his colleagues within the People's National Movement. May he rest in peace, and may his family find support and courage in his legacy of service to Trinidad & Tobago.
17 Apr 2021
It was indeed a pleasure and he will be missed.
17 Apr 2021
Loyal son of the soil
17 Apr 2021