The Ministry of Energy and Energy Industries will be offering blocks in the Shallow Water acreage, offshore Trinidad and Tobago, via a round of Competitive Bidding in the second Quarter of 2023.
Stakeholders were invited to nominate blocks from the available Shallow Water acreage for inclusion in the bid round. Blocks which were available for nomination are identified in the map below.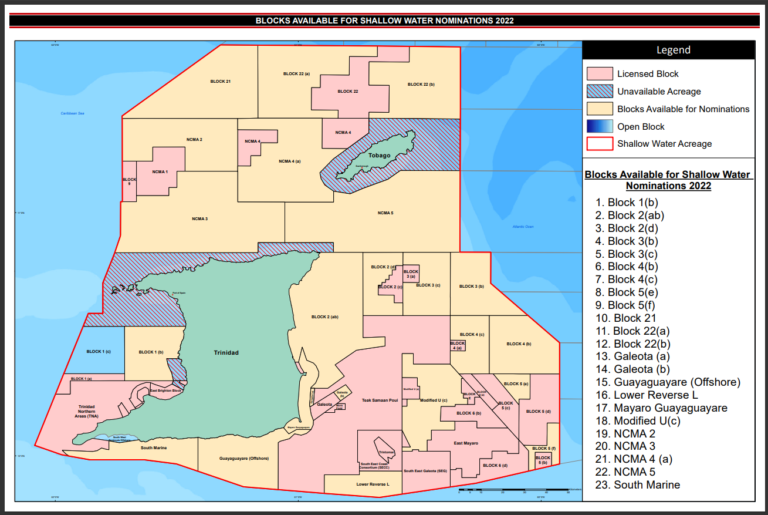 Virtual Data Room
The Ministry has collaborated with Lynx Information Systems Inc. (Lynx) to display a sample of the technical data that is available for the Bid Round via a Virtual Data Room (VDR). This VDR can be accessed via the following link: https://ttshallowwaterbid2023.com/.
Contact Us:
Email: bidround@energy.gov.tt
Keon Dube
Senior Geophysicist (Ag.)
kdube@energy.gov.tt
225-4EEI ext. 2371
Kimberlee London
Senior Geologist
klondon@energy.gov.tt
225-4EEI ext. 2360